Google Pixel Repair in Surrey, BC
12969 58a Ave, Surrey, BC V3X 0C6, Canada
Google Pixel Repair in Surrey, BC
If you have a google pixel whose screen is cracked or the battery drains out very quickly, that's frustrating. And now you are thinking about throwing it away to buy a new one. No need for this because a small repair can fix it, which will cost you less than buying a brand-new smartphone.
So now, if you are trying to figure out where to find a professional and reliable Google Pixel Repair in Surrey, BC, then stop scrolling. Consequently, iFixtech is the Google pixel fix Surrey that can do all repairs your pixel needs.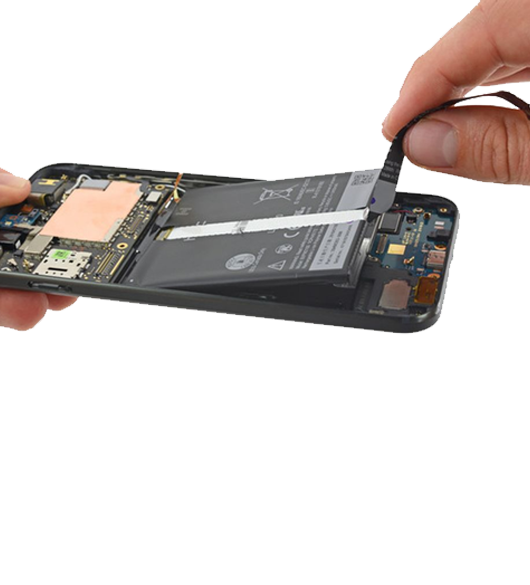 Who Are We?
iFixtech is known for its Google Pixel Repair in Surrey, BC. We have a certified tech team who can do a quick diagnosis and a quick repair. Plus, we use premium parts to ensure the device is back in excellent condition. Whether it's a pixel-cracked screen replacement, camera repair, pixel water damage repair, or other issues, our trained team is equipped with high-quality tools to fix these issues in no time at an affordable rate. So, you can trust us for a Cheap Google Pixel fix Surrey.
Looking For High-Quality Google Pixel Repair in Surrey, BC?
Google Pixel Broken Screen Repair
Have you smashed your pixel screen while putting it in your pocket? And now you are unable to use its touch screen! We understand how frustrating it can be! But no need to worry ifixtech has a well-trained team who can do the finest google pixel broken screen repair. So you can go back to your device without any delay.
Google Pixel Water Damage Repair
Did you accidentally drop your phone in water or spill liquid on it? If so, you may have experienced frustrating consequences or even permanent damage. But fear not; our skilled technicians provide google pixel water damage repair services, ranging from diagnostics to component replacement. We use specialized techniques and equipment to restore your Pixel, whether a minor spill or a submerged device.
Google Pixel Battery Replacement
Is your phone's battery draining faster than usual or failing to hold a charge? Don't worry; you're not alone. Many Google Pixel users experience battery issues that can easily resolved with a battery replacement. At our Pixel repair store, you can get expert Google Pixel Battery Replacement services to fix your device and smartphone repair in surrey bc ensure it runs smoothly again.
Google Pixel Camera Repair
Have you ever dropped your Google Pixel and noticed a crack on your camera lens? Or experienced blurry images on your device and realized your camera needs fixing? It's frustrating, especially for those who love capturing life's moments. However, if you are looking for Google Pixel repair near me, worry not; we provide reliable Google Pixel Camera Repair services. Whether it's a damaged lens or faulty camera sensors, iFixTech technicians can diagnose and repair the issue with ease.
What types of Google Pixel issues can iFixTech repair?
iFixTech can repair various Google Pixel issues such as battery replacement, cracked screen, water damage, charging port repair, camera repair, and more.
What is the warranty on Google Pixel repair services provided by iFixTech?
iFixTech offers a 30-day warranty on all repairs and parts. If your Google Pixel malfunctions due to our repair, we will fix it within the warranty period.
How long does it take to repair a Google Pixel device?
The time taken to repair a Google Pixel device varies depending on the repair needed. Some repairs can be done in as little as 30 minutes, while others may take up to 24 hours or more. iFixTech strives to provide fast and efficient services without compromising quality.