Surface Tablet Repair in Surrey, BC
12969 58a Ave, Surrey, BC V3X 0C6, Canada
Surface Tablet Repair in Surrey, BC
Surface Tablet is a computer-embedded system, and though it's useful. But while using a surface tablet, you may have problems like a malfunctioning keyboard, short battery life, and a slow charging port. So if you are searching for Microsoft Surface Tablet Repair in Surrey, BC. Ifixtechs can help you with all your repair needs for surface tablets.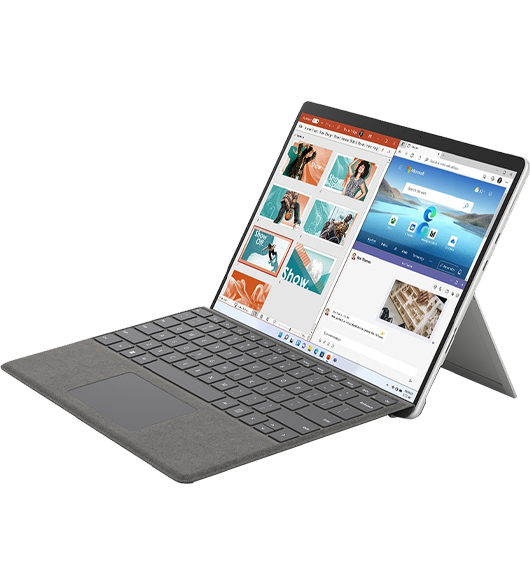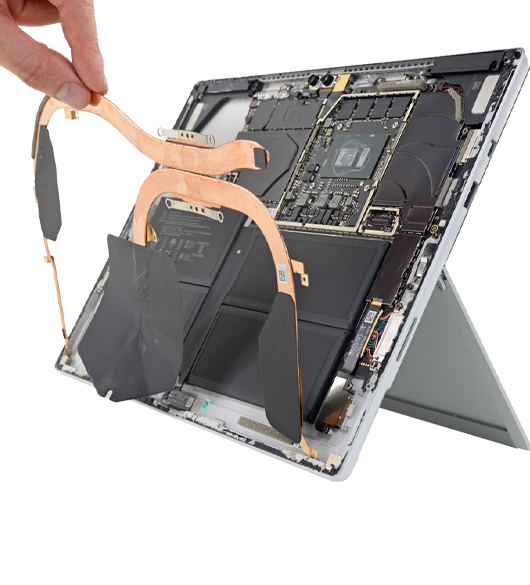 Who Are We?
ifixtechs is a reputed store for Microsoft Surface tablet repair in Surrey, BC. Our technicians are experts in Surface tablet repair, whether it's a broken LCD repair, battery replacement, or water damage repair. That's why if you have an issue with your tablet, come to us because
we have the skills and experience to diagnose and fix any problem with your device. With a commitment to quality and customer satisfaction, ifixtechs is the go-to choice for Microsoft Surface repair Surrey. We know your device's importance to you, so we work hard to get it fixed as quickly as possible so you can use it again like new.
Looking For High-Quality Surface Tablet Repair in Surrey, BC?
Surface Tablet Broken Screen Repair
Is a cracked screen on your Surface tablet ruining your day? Don't let it continue to be a source of frustration! At ifixtech Surface Tablet repair store, we offer reliable and affordable screen repair services that will have your device looking and functioning like new in no time. We use premium quality replacement parts, so you can be sure your Surface Tablet LCD repair will be durable and last long.
Surface Tablet Water Damage Repair
Has your Surface tablet been exposed to water, and now you're worried that it might be damaged beyond repair? Don't panic – we offer comprehensive Microsoft surface tablet water damage repair services to help salvage your device. Our experienced technicians are equipped with state-of-the-art tools and techniques to diagnose and repair the damage caused by water exposure.
Surface Tablet Battery Replacement
Your Surface tablet's battery is draining faster than usual or not charging at all! Don't let a dying battery slow you down – ifixtech offers professional Microsoft tablet battery replacement services to keep your device running smoothly. Our team understands the importance of your device, which is why we strive to deliver reliable and affordable surface tablet repair services that get your device back to working like new as soon as possible.
Surface Tablet Charging Port Repair
Dealing with damaged or loose charging ports! And could not charge your tablet. No need to worry! We won't let you suffer anymore. Our experienced technicians are equipped to handle a wide range of Surface Tablet Charging Port Repairs. We understand the importance of your device and strive to deliver quick and efficient repairs that get you back to using your device as soon as possible.
How long does a typical Surface tablet repair take?
The time required for a Surface tablet repair can vary depending on the specific issue and the extent of the damage. However, we always work hard to get the device up and running as soon as possible.
Can you repair my Surface tablet if I need to know exactly what's wrong with it?
Our technicians are equipped to diagnose and do all surface tablet repairs, even if you're not sure what's causing the problem. We offer thorough diagnostic services to help pinpoint the issue and provide you with a simple solution for repair options.
Do you offer a warranty on your Surface tablet repair services?
Yes, we offer a warranty on all our repair services to give you peace of mind. If you experience issues with your repaired device within the specified warranty period, we will work with you to resolve the issue.