PlayStation Repair in Surrey, BC
12969 58a Ave, Surrey, BC V3X 0C6, Canada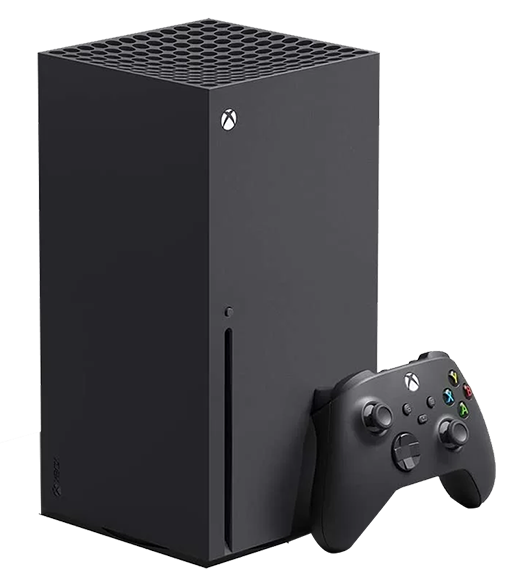 Are you experiencing issues with your beloved console? Perhaps it's not turning on, overheating, or displaying the dreaded "blue light of death." Whatever the issue, it's frustrating not being able to enjoy your favorite games. But fear not because ifixtechs is here to help! Our team of experienced technicians specializes in PlayStation repair in Surrey, BC. We have covered you, from diagnosing the problem to providing a fast and reliable PlayStation repair.
Who Are We?
ifixtechs provides the best and most reliable PlayStation Repair in Surrey, BC. We are a team of dedicated and experienced technicians committed to providing our customers with fast and reliable PlayStation repair services. We can fix everything, whether it's a diagnosis, PlayStation HDMI repair, or PlayStation Hard disk drive repair. We aim to provide our customers with top-notch service and quality ps5 repair Surrey. You can trust us so that you can enjoy your favorite games without any hassle.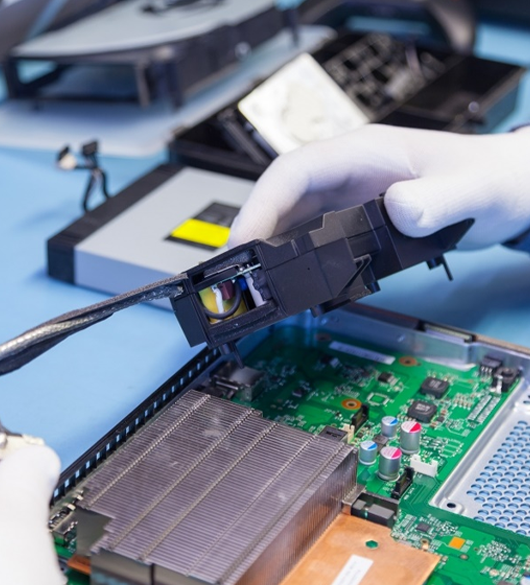 Looking For High-Quality PlayStation Repair in Surrey, BC?
PlayStation HDMI Port Repair
Is your console not displaying any video or audio? If you are searching for a ps5 HDMI repair Surrey, look no further than ifixtechs. Our skilled techs know how to do PlayStation HDMI repair quickly and efficiently. We will carefully inspect your console to determine the cause of the problem and provide you with a fair and transparent estimate for the repair.
PlayStation Won't Turn On
PlayStation is not turning on! Different factors, including power supply issues, faulty hardware, or overheating, cause it not to turn on. That's why we first diagnose the issue and then do a required PlayStation repair. Plus, we use high-quality replacement parts and updated tools. So, don't let a broken PlayStation ruin your gaming experience – contact us today for reliable PlayStation repair services.
PlayStation Hard Disc Drive Repair
A malfunctioning hard disc drive results in slow loading times, error messages, and even complete failure. Sometimes it results in losing your saved games and data. Therefore, we offer reliable PlayStation hard disc drive repair services. Our transparent pricing and satisfaction guarantee gives you confidence in repair.
PlayStation Diagnostics
Is your PlayStation acting up and leaving you scratching your head? Don't despair – ifixtech is here to help you diagnose the issue! Our technicians have a lot of experience with fixing PlayStation problems. Whether it's a ps4 overheating fix or ps4 controller repair. We can tell right away what is wrong and give you an estimate for the repair.
What Else You can Avail?
Beside the best iPhone repairs in the area, we also offer top-notch services for other smart gadgets repair services. You can contact us for:
Phones
Tablets
PC repair
And you can also reach us out if you want to:
And more…
And more…
What types of repairs do you offer?
We offer a wide range of PlayStation repair services, including PlayStation HDMI port repair, ps4 hard disc drive replacements, ps4 fan replacements, ps4 motherboard replacement, ps4 overheating fix, and much more.
How long does a PlayStation repair take?
The time it takes to repair your PlayStation depends on the issue and the model of your console. However, we strive to complete most repairs within a few hours.
Do you offer a warranty on PlayStation repairs?
We have a warranty on all repairs and replacements. If something goes wrong with the repair or replacement, we'll fix it within a certain time limit. The length of the warranty depends on the repair and the type of replacement part.